THIE Newsletter
Summer 2021
From the CEO
Summer in Texas has never looked so good. The feeling of normalcy and the opportunity to be with friends, family and colleagues just in time to enjoy the flavors of the season!
As we shift back to in-person conferences, meetings and more, we remind you that self-care is important and a requirement in order to be the best YOU, you can be.
Tess Frazier
President/CEO
Texas Hospital Insurance Exchange
Hot Topics: Overton, Georgetown | October 6th & 7th
WE. ARE. BACK! And it feels so good. In March, THIE offered a hybrid Hot Topics forum with people attending in person or virtually for our Georgetown event. We saw almost 90% of attendees back in person! We are excited to announce a save the date for our next Hot Topics.
Mark your calendars and keep your eyes peeled! We will be announcing our agenda in late July. The event will again be offered in a hybrid platform for those who are unable to travel to join us. We look forward to seeing you in Lubbock!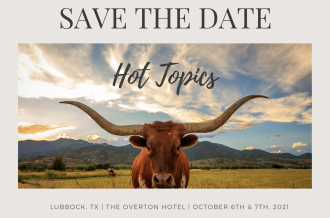 Shoes for Crews
Nurses Week was a smashing success. We are always so happy to celebrate our nurses and couldn't think of a better way than to bring back our Shoes for Crews campaign! Hundreds of people participated, liking the THIE Facebook page and tagging their fellow nurses. We love seeing the support you have for one another and in many cases the support your communities offer your nursing staff!
We are pleased to announce the winner of Shoes for Crews, 2021!
Zero Workers' Comp Claims, You Say?
Do we have some exciting news to share! We have SEVEN subscribers with 5+ years with zero workers' compensation claims. Of those seven, three of our subscribers have over 10+ years with zero workers' compensation claims. Congratulations and three cheers for all of you! Hip Hip Hooray!
Risk Management is Back in Action!
THIE's Risk Managers are ready to visit your facility!  Angie and Cecil are happy to be traveling and always arrive with smiles and big hugs. It's great to be back in person and our team can't wait to help you with all your risk assessment needs.
Below, a visit with Ector County. Safety first and suited up! Can you guess which one is Angie?
To schedule, a visit from our risk team contact Patrick Shea at pshea@thie.com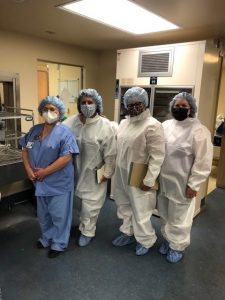 We hope you all have an amazing summer! Thank you for always choosing THIE; insurance coverage you deserve from the insurance company you own.